Welcome to the newsletter of kollektiv individualimus!
english version


Bonjour everyone!
Nice to have you with us. From now on we will send a monthly newsletter on a certain topic and some music. A few beautiful, wild or beautiful-wild lines, something to think about, something to listen to, something to laugh or cry to. We stick to our old credo: Relax where contradiction meets beautiful observations. Here we play Ping Pong with ideas and music. As always: Without advertising. Finally everything makes no sense. Have fun!
Please check our english introductory mail for some basic information about the authors, the format and the details of the english version.

neu anfangen.*
How do you start over? How do we begin something new? Before we were physically distanced from each other, we had the idea of a newsletter during one of our many evenings together. A little restart for our blog, a new look and new ideas in the center of attention. Usually we take a white, blank piece of paper and just start sketching. The first step was simply the feeling or let's say the insight into the necessity (Einsicht in die Notwendigkeit) of a new big step. Et voilà, here we are. Starting over. Our first issue of lettre is sent out.
*means something like starting over or begin anew
Okay, admittedly, we didn't know we wouldn't be sitting together again soon. How fragile is our "normal"? On the one hand, it didn't necessarily make the new start any easier. And on the other hand, we now find optimal conditions to start. During this time we find that nothing stays as it was. Almost everyone is experiencing the time right now like in a film. A feeling of unreal reality somehow. Suddenly we have a crisis that everyone is afraid of, even the narrow-minded, and not, as with the climate crisis, the foresighted.
We learn a lot about modern society. To quote the German sociologist Armin Nassehi with Adorno: there is no place outside the gearbox. Neither theoretically nor empirically. This is not new, but rarely as visible as it is now. So is the pandemic a kind of visual aid? We now suddenly see social inequality, global dependencies and new nationalism. We understand: curves that go down can give hope, falling numbers are now confidence. Expansion is not a value in itself, slowing down can increase security, and what matters is the human element, solidarity and cooperation, unpaid or underpaid work, mostly by women, and emotional intelligence. When we look over the Atlantic, we see very clearly (and George Packer put it neatly) that stupidity and injustice are dangerous to life, that the alternative to solidarity is perhaps only death.

We learn a lot about ourselves. Sundays all the time. Staying home. About our impatience. About our human need for co-presence. About loneliness as freedom. About a moment of self-calibration. We encounter our self. This is what we should maintain: pause, renew and, where possible, begin anew.
We may all have been involved with contemplation (ϑεωρία) recently, with philosophical thoughts, questions of meaning. Sudden clarity in the minds of many, although we as a society in the fog of the invisible threat can and should only drive on sight. Days when we buy nothing. The sky free of airplanes. Roads for cyclists alone. This can be enjoyed. But we must also talk about the difficulties of isolation for many less privileged people. Finally a little break from the stressful everyday life in a hyper-globalized world? One must also be able to afford the joy of renunciation. My balcony, the big kitchen in the shared flat and my own room as a retreat, that's all a little bit of luxury. The Corona crisis is hitting many people hard, some particularly hard, but above all – or so it seems – the happy home office employees are complaining. Others develop conspiracy theories – a way of dealing with fear, complexity and uncertainty, an understandable but dangerous way of starting over. Let's not fool ourselves, nothing will be the same as before. A serious promise that everything will be the same as before is hard to imagine and simply naive.
But a new and sustainable restart, why not? The measures were probably largely without alternative, but a return to the exact same old crises of normality is not. Perhaps it is even impossible. The window is now wide open and a gentle breeze is blowing. We should start over. All together.
See you soon!
Jan & Felix

Music. N°1
We want to start with an artist who has managed to find a place for (in the broadest sense) piano music in our zeitgeist. Nils Frahm is appreciated by lovers of classical classical music, from music editors to ravers (at least since he worked with DJ Koze on the soundtrack for the movie Victoria). He was allowed to set up his studio in the Funkhaus in Berlin, at concerts he runs from one piano to the next and turns around countless controls. He is one of those damn cool and loveable nerds.
We want to hear two pieces in a row:
In my friend the forest, a grandiosely puristic recording, Frahm brings everything from his piano directly to our ears. Every pedal, every steel side, dampers, case, hammers and springs. We are completely thrown back to the essentials.
In sunson there is not much left of the classical piano, but this piece is exemplary for what makes him stand out: he manages to tell wild stories that absolutely fit into our time. The old piano music can also tell stories. It's just that we young people often (still) don't quite understand them.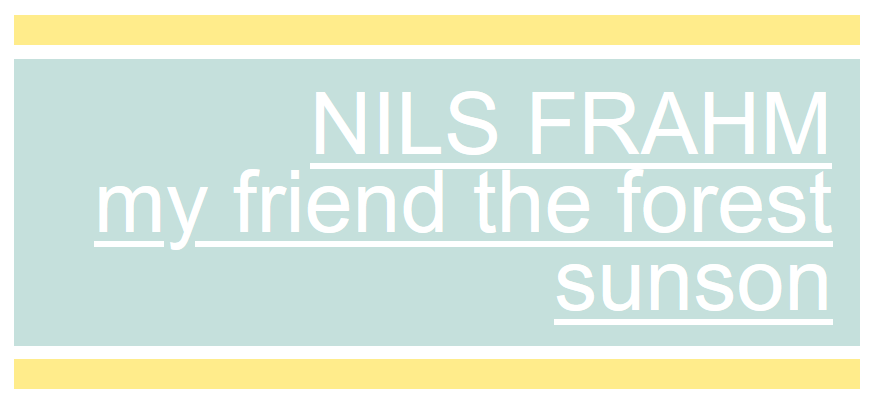 The Internet.
You can still visit our website on the Internet. We have started a little bit new there as well. It will be quieter and more lively en même temps. You can listen to our evergreen soundtrack of the week (SdW for short), enjoy hand-picked playlists and just hang out for a while if you feel like it.
"Social" networks.
We'll soon be saying goodbye to our social media accounts in silence (admittedly, there wasn't much activity there either). We wish for a more conscious approach to things. Facebook and Instagram will be buried. We count on you and the newsletter. Hopefully we bet on the right horse!

Music. N°2
How do you actually listen to your music? Spotify users may find the medium itself temporarily overwhelming. That's how it happens to me at times. When your own music world only consists of single tracks of millions of – pardon me – arbitrary artists. Everything available – nothing to enjoy. When was the last time you heard an entire record? Just like that, from beginning to end, like my dad. "That's a bit much!", you'll think, but listen to the whole album! (This is especially easy with CDs or records.)
A great album to practice this pleasure is the new Czenias by Nicolas Jaar (alternative link), my absolute favourite artist. I don't want to reveal too much now, but you won't be disappointed. Czenias means ashes in Spanish, if I am correct. A symbol of decline and new beginnings alike. Nicolas Jaar creates an album with every track being strangely different and unique – without exeption, this is their only common ground and can be understood as a kind of roadshow to all the boundaries of electronic experimental music. Only the last track sounds like his unsurpassed debut album Space is only noise. You notice, the man also has a talent for titles. [If you have a zoom call right away and want to consume in a compressed form, you may cheat a bit: Garden – Xerox – Faith Made of Silk (in this order)]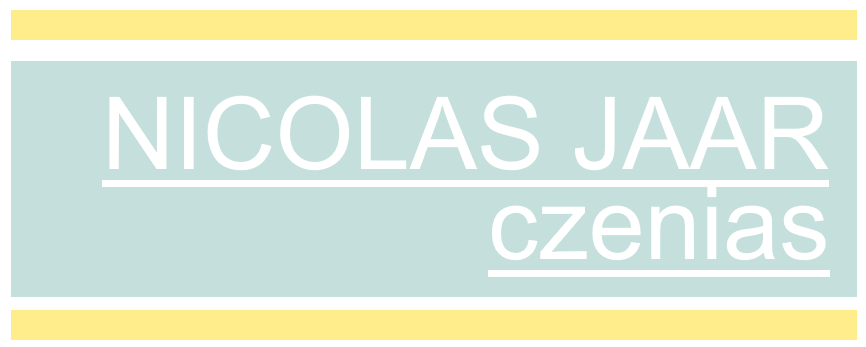 A little more of starting over.
A nice thought: we must now show solidarity with the old and with all those who are particularly vulnerable. And that is what is happening successfully. So after the crisis we should say: Now we are doing it the other way round. Now it is a matter of the young, the next generation. Now we are in solidarity with them. If the ecological crisis was not yet visible enough, not tangible enough, then we should make it clear to all people that there is a multiple of what we now perceive as a threat. Period.
We cannot point out often enough how striking the parallels are with the climate crisis. Le Monde Diplomatique describes this very cleverly and in hopeful tones. You can read the article here (in german) (in french) (in spanish).
Bernd Scherer, Director of HKW Berlin, writes in the FAZ: [since the Whatever it takes rescue practice that our unchecked growth brings along ] "cannot be applied forever, the challenge of the corona pandemic is to develop new […] practices and ways of thinking, even a new alphabet of living and living together". Find the beautiful english version here.
And yes, things are happening which seemed to be completely impossible (keyword: Schwarze Null [a german doctrine, Balanced budget amendment). The future is now fundamentally open. Now that trillions have been and will be distributed, the state will have to think about refinancing the costs and this will lead to exciting and important political debates. When companies are rescued, the state can (and should) tie this to conditions such as resilience and sustainability. As Sven Giegold, a MEP from the European Greens, put it nicely, the state must not represent the taxpayer worse than a fund manager represents his investors.
Good news for all those who cannot make friends with Steady or Degrowth thoughts in the current situation: According to a study led by environmental economist Cameron Hepburn of Oxford University, stimulus packages that integrate sustainability conditions are superior to conventional alternatives. They bring lower costs, more jobs and higher returns, for example, when investing in renewable energies and digital networks.

Music. N°3
We continue with Isolation Berlin, which, besides the equally fantastic band Die Nerven, is pretty much the best German rock band.
In terms of content the guys from Berlin (surprise!) move between hopelessness and romantic longing for meaning in the urban jungle. That all sounds a bit gloomy now, maybe it is, but they hit a nerve with me. It is the ambivalence between the wild, exciting, boundlessly big city and the anonymity and indifference, the ignorance and the so quickly transitory, which somehow fascinates and disgusts us all at the same time.
Is there no alternative or do you just lack the courage to try something different? urban exodus, is that a thing? For Isolation Berlin, the train seems to have left for a new beginning, but actually it doesn't even stop here. "[Sunken] in Isolation Berlin" they sing of their souls worn down by the big city. Wonderful!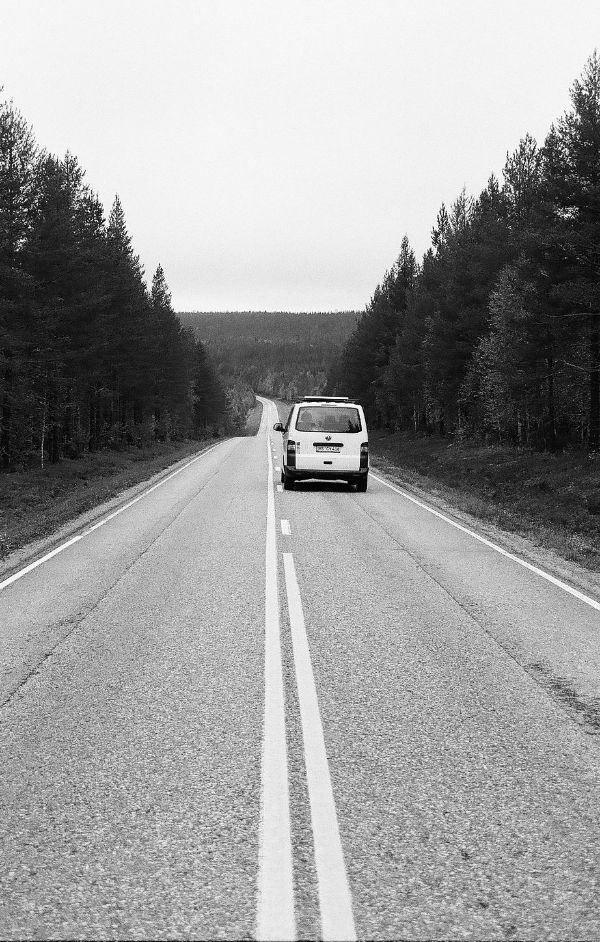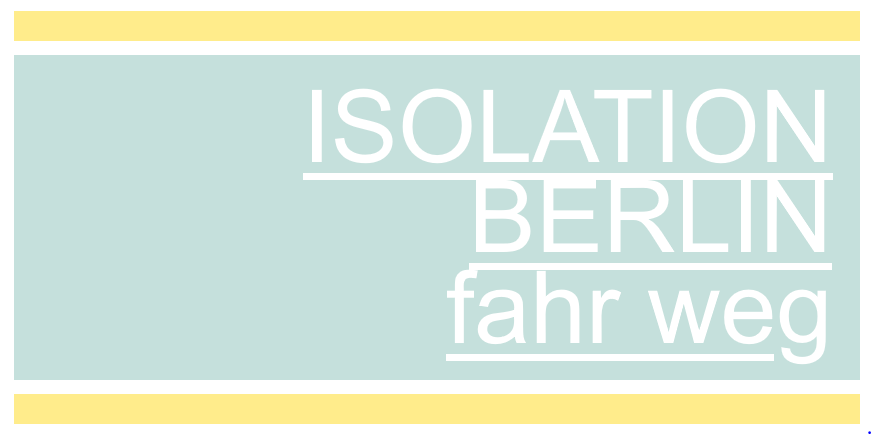 Music N°4
When I dream myself to this place in Paris, I hear Diane from Paul Bley and Chet Baker. And in the face of the Corona era, alone together or Alone Together by Chet Baker. Wow.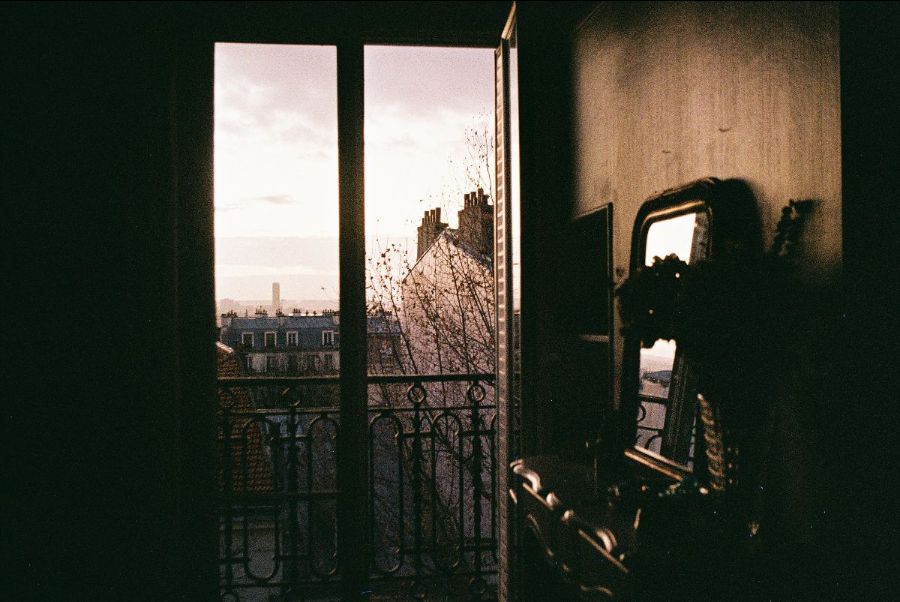 The end.
This was our first newsletter. We hope you liked it. We are happy about feedback, possible recommendation and also about new subscriptions. As they say: Subscribe now. The email to the letter is newsletter@kollektivindividualismus.de. Please stay with us.

Welcome to the newsletter of kollektiv individualismus! Please click here for the german version.  Bonjour! On with number two. A certain topic and some music, that's what we had planned for our monthly newsletter. The first issue was sent out in May, when we...
mehr lesen
Welcome to the newsletter of kollektiv individualimus! ENHello everyone! Thank you for choosing our newsletter!We are Felix and Jan - the people behind kollektiv individualismus - and we are really happy that you are joining tus on this adventure. Before we say...
mehr lesen
Wow. Sophia Kennedy's Up from the new album is dark, powerful and damn good. Sophia Kennedy, part of the DJ Koze cosmos, makes pop music the way we like it: a little playful, cross-genre, and with a lot of grooves. Her latest album Monsters is a delightful trip. It's...
mehr lesen
Wow. Sophia Kennedy's Up from the new album is dark, powerful and damn good. Sophia Kennedy, part of the DJ Koze cosmos, makes pop music the way we like it: a little playful, cross-genre, and with a lot of grooves. Her latest album Monsters is a delightful trip. It's...
mehr lesen
Imagine you are dancing in the woods, just for yourself. Dans la foret je te retrouve à l'heure opportuneUn rendez vous improvisé sous la luneSourires crispés, situation compliquéeJe sens ton souffle qui me frôle le couUn pistolet chargé me caresse la joueTu me dis...
mehr lesen
War ist eine amerikanische Funk-Band aus dem Jahr 1969, die Elemente verschiedener Stile wie Rock, Jazz, Reggae und Latin kombiniert. Für alle Low Rider. https://songwhip.com/war/low-rider Mehr Soundtrack der WocheOther SdWSITEMAP Soundtrack der...
mehr lesen
Wir hassen Spam. Einmal im Monat gibt's eine tolle Email. Sie können jederzeit Ihr Newsletterabonnement ändern.
We hate Spam. Once a month we will send you a beautiful email. You can always change your subscription preference.